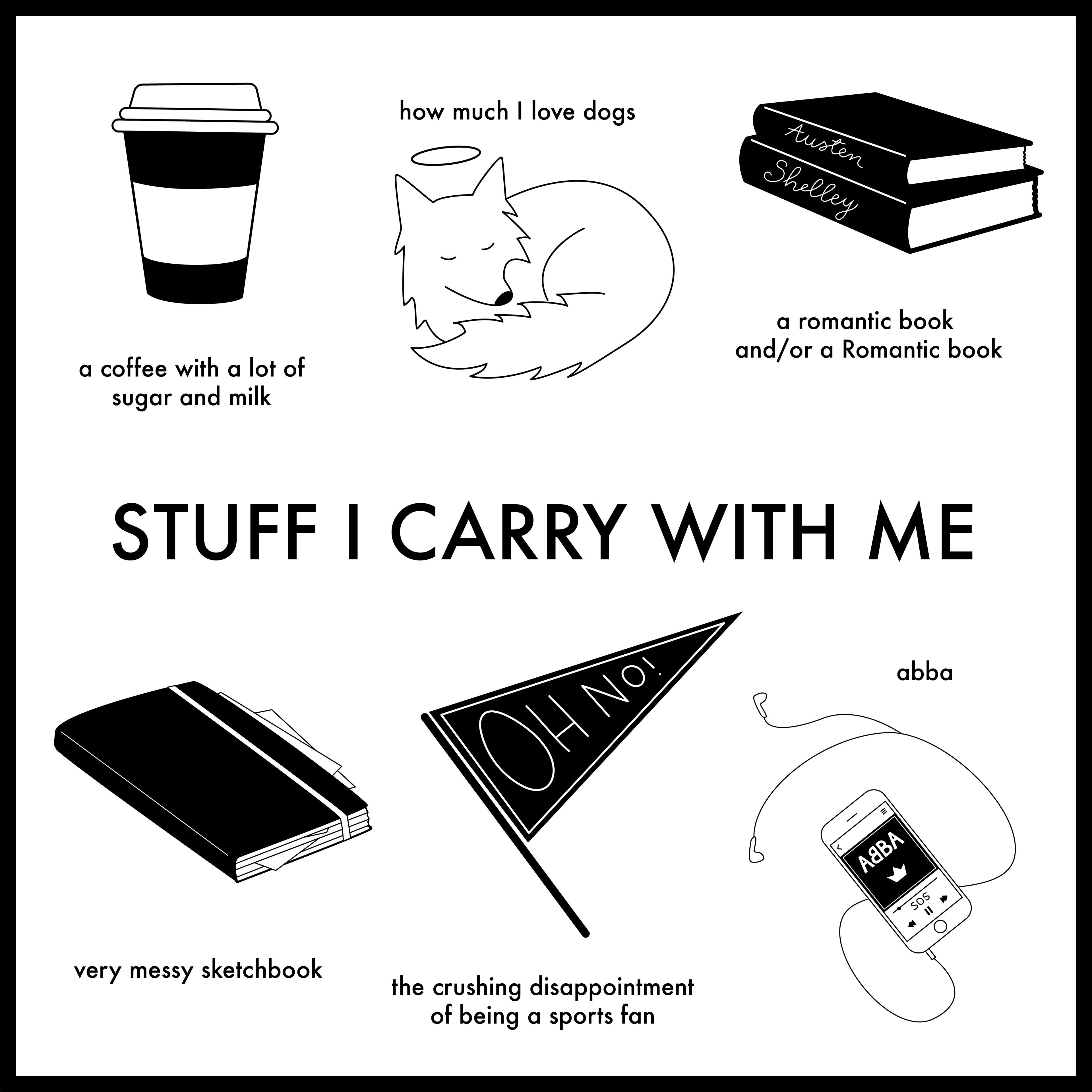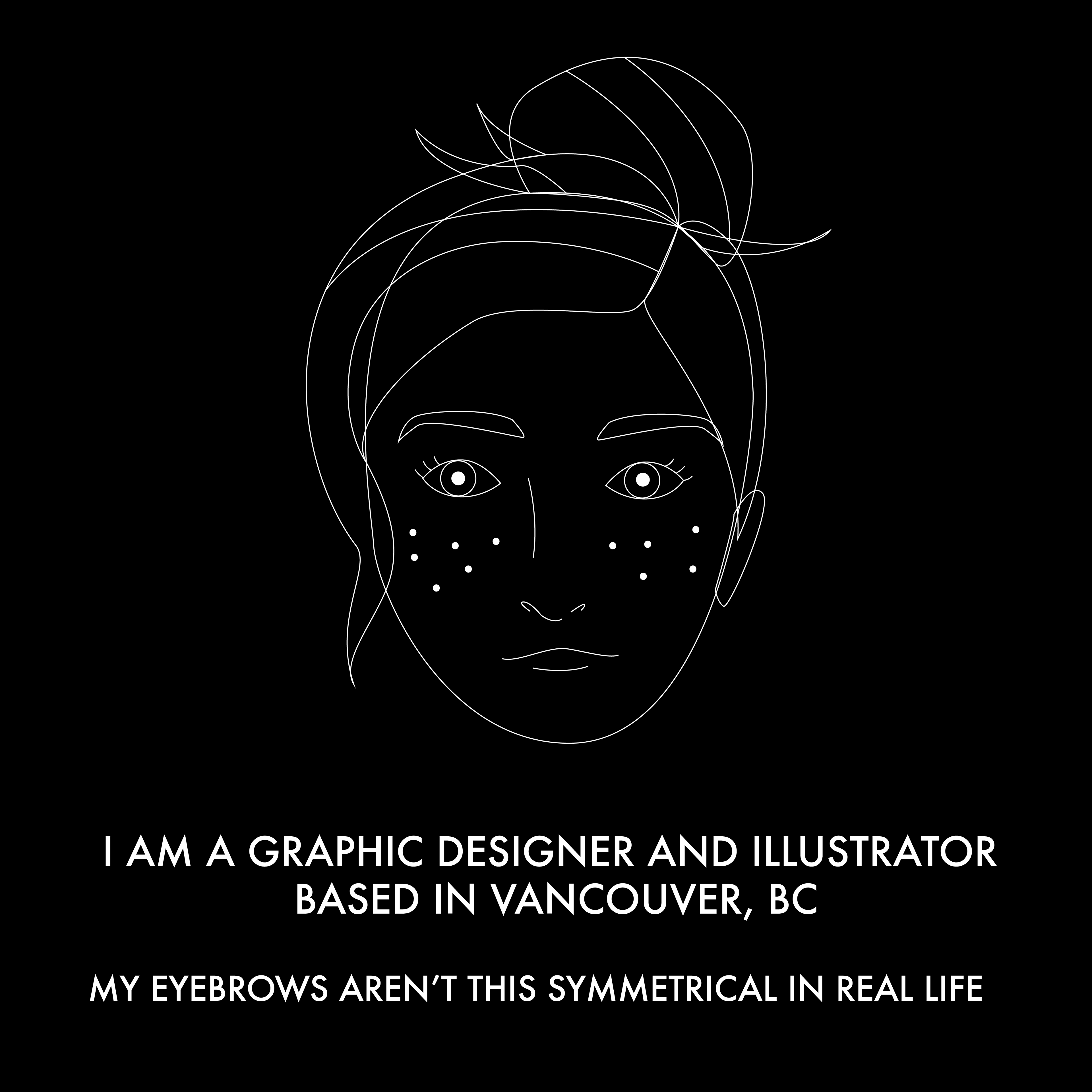 Hi, I'm Gráinne (Gronya, like lasagna) and this the page where I talk about me!
I just graduated from the New Media and Web Design program at BCIT and I love to make things! I'm into in graphic design as well as communications, social media, and web design. I spent about half of my English Lit degree doodling, so I decided that I wanted to learn how to doodle in a productive way and that's how we got to this point. 
I've lived in Vancouver my whole life, leading to my love of mountains, the ocean, rain, trees, and being sad about sports. I love all dogs.